IVRS :

Interactive Voice Response System
Interactive Voice Response (IVR) is a technology to automate your inbound calls by allowing businesses to interact with customers through pre-recorded voice messages with DTMF input using a keypad. An IVR system interacts with callers, gathers some essential information, and routes call to the appropriate agents. Interactive voice response or IVR allows your customers to interact with your business anytime, right on their phone. If you have called the helpline of a bank or any business, you probably might have interacted with an IVR system.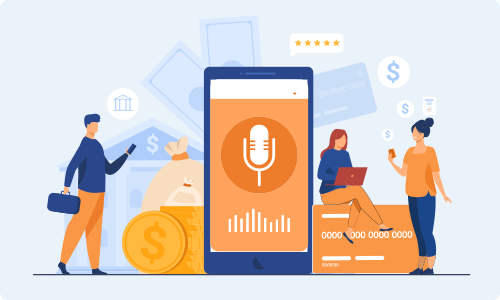 Different Types of IVR Systems
Why Do Businesses Need An IVR System?
IVR or Interactive Voice Response system lets you manage your business calls efficiently by automatically responding to user queries and routing calls to concerned agents without any human intervention.
Implementing IVR solutions is indispensable for enterprises aspiring to boost their customer service capabilities. IVR systems enable streamlined and seamless customer interactions through voice and touch-tone inputs, leading to reduced wait times and automated handling of repetitive tasks. With the capability to handle high volumes of calls while directing customers to the most suitable departments or agents, IVR systems enhance operational efficiency and reduce operational costs.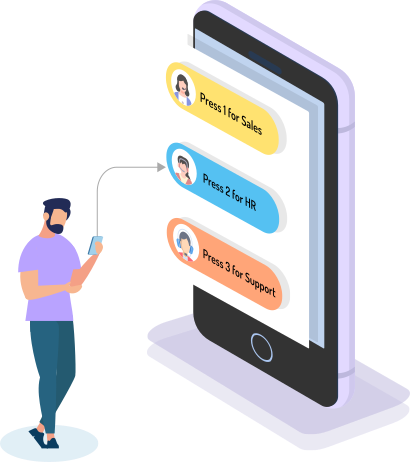 IVR : A Game-Changer for Your Business Productivity!
With a cloud-based IVR system, your business can handle an unlimited number of calls from customers and prospects giving you enough room to scale your business.
Greet customers with a personalized message in the IVR menu.
Let customers interact with your business through IVR options.
Keep your business support open even when your support executives are away.
Automate a part of the call handling process and boost employees' productivity
Smart Multi-level IVR Solutions

for your Business. Contact Us Today