One-Stop Solution for WhatsApp Chatbot & Business API
Brio's WhatsApp Business Solution (WBS) helps to seamlessly improve communication with customers on a global level. With the WhatsApp Business API, drive your customer engagement and reach a massive audience like never before! Get a significant advantage over your competitors by responding to your customers in real-time in a convenient and professional manner. Now you can effortlessly migrate your Enterprise WhatsApp Business account to the our platform to give the best customer experience which they deserve.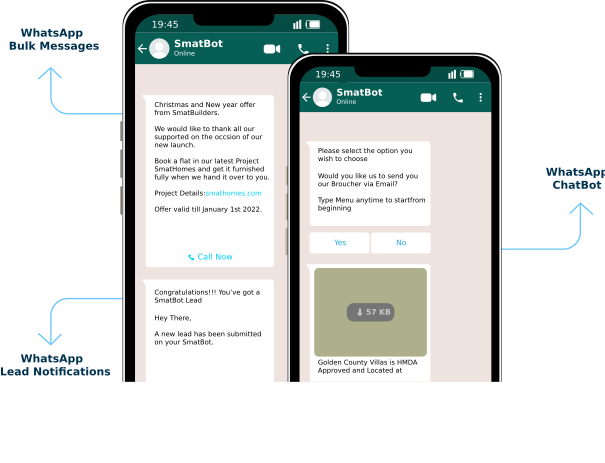 Set up complete contact center Operations on WhatsApp
Meet your customers on WhatsApp Business
Get in touch with your customers via the world's most popular messaging app. Connect your business to the WhatsApp Business API. And unlock all the features that will boost your business.
Work together, reply faster
Manage one WhatsApp Business number together with your team. Assign incoming messages to colleagues and work together on customer queries via internal @tagging.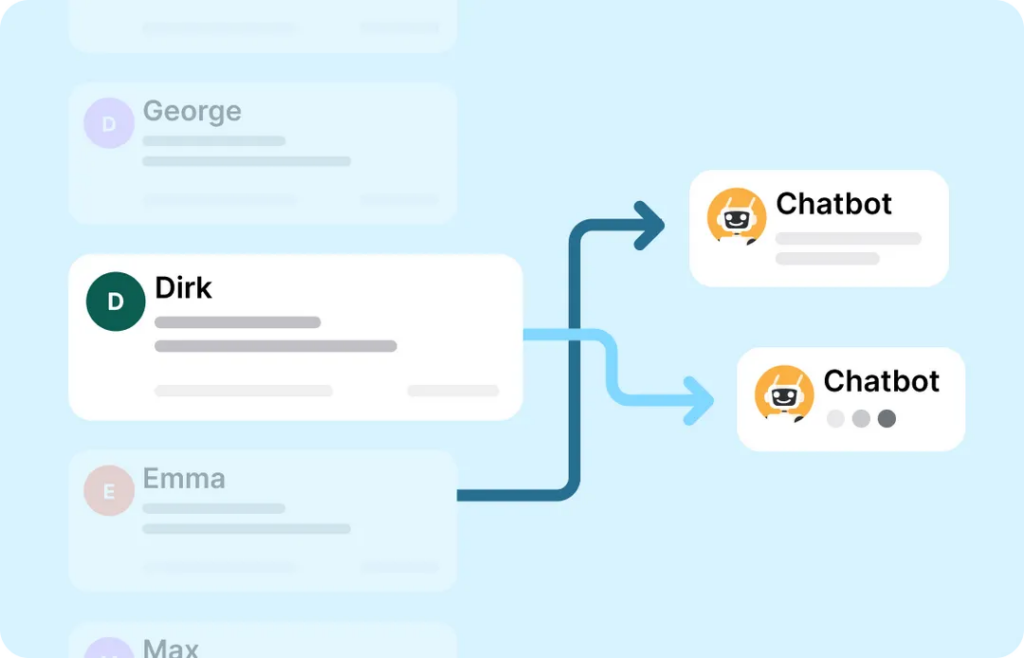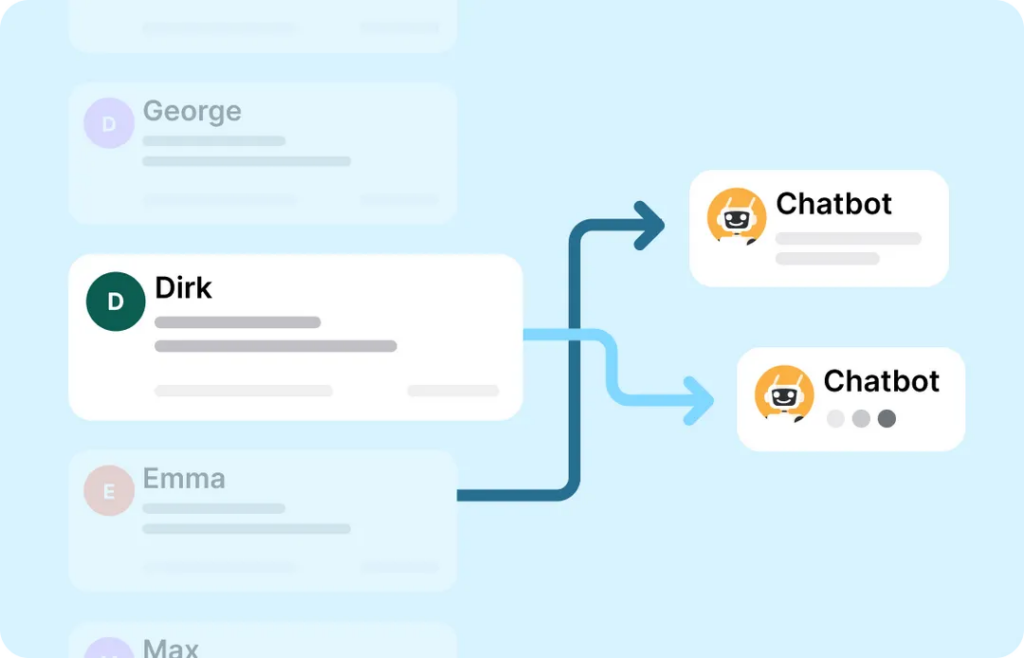 Automate repetitive tasks for operational efficiency
Streamline team performance with automated workflows and automatically answer frequently asked questions with a no-code WhatsApp bot.
Integrate WhatsApp with your e-commerce software
No more clicking back and forth. Get direct access to your customer's order information, delivery status, and more by integrating your e-commerce tools with WhatsApp.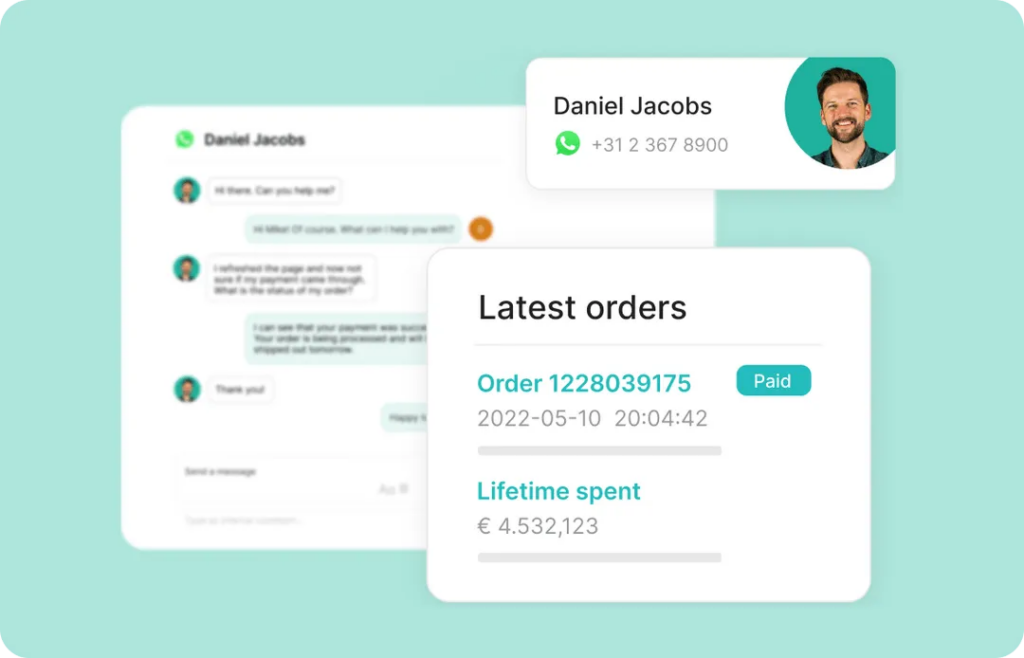 Salient Features of WhatsApp Business
Automate Conversational Engagement on

WhatsApp Business. Contact Us Today